Making the wedding of your dreams a reality!
Formal ~ Fun ~ Fantastic

It is up to you!
This is one of the most special and meaningful events of your lives. Making your dream wedding come true is always our endeavor. Our Wedding Officiants personally create every aspect of your wedding. It can be a simple "I do" or an elaborate, customized wedding; every ceremony gets our undivided attention.

We make your ceremony truly reflect your love.
South Coast Officiant offers the following Ceremonies
-Traditional
-Contemporary
-LGBTQ
-Non-denomination Religious
-Civil
-Interfaith
-Bi-Lingual (English / Spanish)
-Commitment Ceremony
-Religious
-Non-religious
Telephone: 951-878-WEDS (9337)
Email: SCOfficiant@live.com
Serving Southern California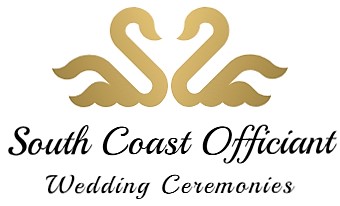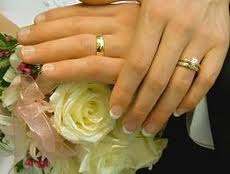 Why choose a professional Officiant instead of letting your friend do it?
We know how to do everything perfect, the first time. We will create your perfect ceremony stressfree. The paperwork will be done the first time correctly. You won't have to worry about any errors. This is an important event, you don't want to worry about your ceremony. You want to celebrate your love.
Too many times we see that the money people are trying to save with a do-it-yourself relative, turns into a nightmare. Paperwork is not filed correctly, the license is not completed correctly or worse yet they don't send in the license on time or gets lost. You have to order another license because the original has errors on it; you waste time having to go get another license and money on the duplicate. Then you have a PERMANENT statement of an error on your license, because it was done by a non-professional.
South Coast Officiant has years of experience and this will not happen. We know what we are doing and we will do it right the first time.
Wedding Officiant, Minister, Officiant, Bilingual Officiant, Bilingual Minister, Oficiante, Oficiante de Bodas, Ministro, Boda, Wedding, Great Officiant, Best Officiant, Spanish Officiant, Oficiante en Español