Our Personalized Services
Weddings
Commitment Ceremonies
Hand Fastings
Vow Renewals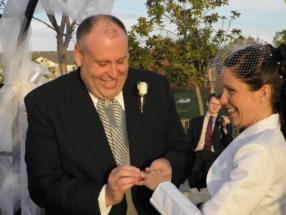 The Perfect Wedding Ceremony
Now that you have found the perfect person, you need the perfect wedding.
The wedding ceremony will typically last about 25-30 minutes. When creating your ceremony you need to take into consideration the following:
Procession
Bride's entrance
Presentation of the bride
Readings
Wedding Vows
Ring Vows
Traditions
Presentation of the Bride and Groom
Recession
Your Officiant will walk you through every step of the ceremony.